If you're in need of a good plumber in Dallas, you're in luck. C&C Slab Leaks and Plumbing offers the best residential and commercial plumbing services. From hydro jetting a tough clog to sump pump repairs, we've got your needs covered. Learn more about why we're the best plumber in Dallas, and contact us today!
---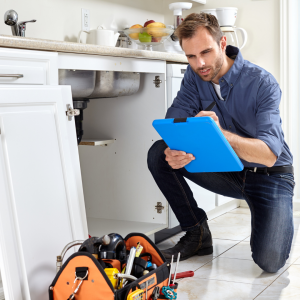 100% Customer Dedication
One of the reasons we're the best plumber in Dallas is because we are committed to providing top-rated, high-quality customer service. Our licensed and certified plumbers take the time to listen to your concerns and answer any questions you may have. We don't leave until we are sure you are completely satisfied with the outcome of your plumbing service at your Dallas home or business.
---
Full-Service Residential & Commercial Plumber
If you're in need of a full-service plumber, look no further than your trusted local experts at our C&C Slab Leaks & Plumbing in Dallas. We're proud to offer comprehensive plumbing services to residential and commercial customers alike, and our team is equipped to handle any repair, installation, or maintenance job, no matter how big or small.
---
Plumbing Services We Offer In Dallas
Drain cleaning and unclogging

Sewer line repair and replacement

Water heater repair and installation

Pipe repair and replacement

Fixture installation and repair
---
Peace of Mind
No matter what your plumbing needs may be, our local plumbing company in Dallas is here to help. We're always happy to answer any questions or address any concerns you may have. Contact us today to schedule a consultation, and let us show you why we're the leading full-service plumbing company in the area.
---
More Than 20 Years of Experience
You cannot overestimate the price of experience. Here at our local plumbing company, we pride ourselves on being the best plumber in Dallas because we can diagnose and repair any of your residential or commercial plumbing problems. Moreover, our expert plumbers are skilled at maintenance and plumbing installation services. We also offer slab and foundation leak detection services. In sum, with our experience, you can count on us to ensure your plumbing is top-notch. Call today.
---
Plumbing Technicians Trained by a Master Plumber
A master plumber is someone who has been specifically trained in the installation and repair of plumbing systems. This type of training can be obtained through a vocational school, a community college, or even an apprenticeship program. A master plumber has the knowledge and experience to install and repair all types of plumbing systems. This includes gas, water, and sewer lines. They also have the skills to troubleshoot problems and make repairs. Thus, all of our plumbing technicians have the best possible education in order to better serve our customers and offer them the best plumbing services in Dallas. Learn more today.
---
Fast, Dependable Plumbing Services
When you have a plumbing problem, odds are, it's serious. From an overflowing toilet to a leaky pipe, your home or office space may be at risk. Our best plumber in Dallas offers fast and dependable plumbing services, helping to ensure your property suffers minimal damage due to your plumbing issue. With so much at stake, you have to have the best plumber in Dallas. Call C&C Slab Leaks & Plumbing today.
---
PARTNER WITH THE BEST PLUMBER IN DALLAS TODAY
If you are looking for a plumbing company that you can trust, look no further than our local plumbing company in Dallas. We are hands down the best in the business. With expedient service and attention to detail, you can rest assured your plumbing will be functioning optimally. Contact us today to schedule a free consultation.